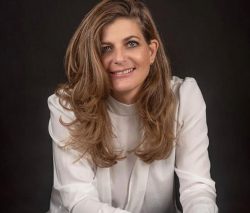 Dr. Tamar Tadmor, Director of the division of Hematology and Blood Bank, at Bnai Zion Medical Center, Haifa- Israel.
Associate Professor, at the Faculty of Medicine, Technion- Haifa.
She completed her medical studies in Milan, Italy.
She specialized in internal medicine and completed her residency in Hemato-Oncology at the Ben-Zion Medical Center, where she received an outstanding internship from the Israel Cancer
ssociation at 2004.
From 2006 to 2008, she was involved in basic research in the Department of Microbiology and Immunology in Miami, Florida as part of post-doctoral studies
Her main interests: chronic leukemia leukemia (CLL), Hairy cell leukemia (HCL) Multiple myeloma (MM) and lymphomas (NHL, HL)
She leads clinical studies in these and other fields.
She Has published over 130 articles in professional per review journals .