The Neuroethological Laboratory of Associate Professor Yoram Gutfreund.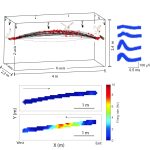 Our research questions relate to the evolution and brain mechanisms of cognitive functions such as memory, sensory perception, attention and navigation. Our approach is twofold: Comparative – studying two bird species, the barn owl and the domestic quail, and Neuroethological – progressing from behavior to the underlying neural mechanisms. We use cutting-edge technology to record from large populations of neurons in freely behaving and flying birds. We aim to understand the interface between the physiology of the brain and animal behaviour. Our group is composed of enthusiastic students with various backgrounds (engineering, biology, physics etc.).
__________________________________________________________________________________________________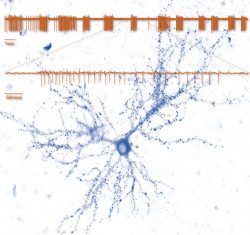 The Synaptic Tenacity and Maintenance Laboratory of Professor Noam Ziv. Memories are widely believed to be embedded in neuronal networks though changes in synapses, cell-to-cell contacts specialized for signal transmission. Synapses, however, are tiny, composed of remarkably dynamic constituents which have finite life spans. How do synapses maintain their individual properties over behavioral time scales? How well do they do so? What happens to memories when they don't? To address these questions, we use advanced imaging techniques, multielectrode array recordings and proteomics to study synaptic tenacity and maintenance, and how these relate to forgetting in physiological settings and in respect to aging and pathological states. Our lab, which is part of the highly multi-disciplinary Network Biology Research center at the Faculty of Electrical & Computer Engineering in the Neve Shaanan campus, is currently looking for a graduate student for a project focusing on synapse maintenance in aging and in the context of neurodegenerative disease.
__________________________________________________________________________________________________________________

The Neural circuits for Complex Behavior Laboratory of Assistant Professor Ben Engelhard. How do neural circuits in the brain allow us to make decisions, interact with each other, and learn? We are a new lab that investigates the neural activity underlying complex behavior in mice and focus on the brain's dopamine system, which is essential to many cognitive processes such as decision-making, reward-based learning and social behavior. We use state-of-the-art tools including multiphoton imaging, a virtual-reality behavioral system for mice, optogenetic brain manipulations, and mathematical modeling. We are currently seeking highly motivated graduate students to join the lab. Projects in the lab are varied and suitable to a wide variety of backgrounds (engineering, biology, physics, and more), but enthusiasm for brain research is a must. To inquire please email benengelhard@technion.ac.il with your CV and a short statement of research interests.
_____________________________________________________________________________________________________________________
The Behavioral Neuroscience Laboratory of Assistant Professor Avraham (Avi) Avital. In my lab we study behavioral and physiological aspects of attention and the ability to socially cooperate along the translational axis. Acknowledging the crucial role of attention in social as well as in many cognitive processes in health and disease, we are investigating sustained attention using animal-technology interfaces to better understand its neurophysiological mechanisms. Concomitantly, this basic research in rat models is translated to studies in working-dogs, and ends in human research. Specifically, we have developed a  software that interfaces with EMG instrument to examine an auditory sustained attention in normal as well as abnormal conditions (e.g; ADHD, PTSD, fatigue, etc.). The importance of social cooperation research stems from a variety of neuropsychiatric disorders that characterized by disruptions in social behavior including: psychopathic personality disorder and Alzheimer's disease. Developing a fully automated maze, we are able to investigate the gene-environment mechanism of social cooperation.
---
The Theoretical Neuroscience Laboratory of Assistant Professor Omri Barak. What is the nature of neural representation? How does the activity of neurons in the brain reflect the external stimuli and internal states of the animal? Even the simplest of behaviors utilizes large populations of neurons. Thus it seems unlikely that single neurons will exhibit clear and simple relationships to external stimuli or internal states. Our ability to record the detailed activity of single neurons, however, has led to a bias in searching for precisely these types of neurons. Recent advances in recording from larger populations of neurons in an unbiased manner reveal that complex response properties seem to be the rule, and simple neurons the exception. Using theoretical tools from the fields of Mathematics and Physics, along with analysis of experimental data from collaborating laboratories, my lab aims to understand the nature of neural representations.
---
The Synaptic Plasticity Laboratory of Senior Lecturer Shai Berlin. Study of synaptic plasticity using novel Optogenetics tools. We are interested in the molecular mechanisms governing synaptic plasticity and memory formation. How is information stored in neurons, in particular in dendritic spines? Spines are small, mushroom-like protrusions on dendrites that encompass the excitatory synapse, as well as a hundred more molecules and proteins. Biochemical and structural changes in the spine are thought to mediate 'information' storage. What are the changes that enable a spine to remember? How long can these changes last? Can these be modulated/controlled? To answer these questions, we employ a variety ofmethods ranging from molecular biology through electrophysiology and advanced imaging methods to optogenetics, to name a few. In particular, we design our own tools (optical and/or genetic) to monitor and control cellular processes to better understand synaptic plasticity.
---
The Spatial Perception and Memory Laboratory of Associate Professor Dori Derdikman.  How is space represented in the brain? How do we form our spatial memory? How are space and time related in the brain? What is the neuronal code for space? The Derdikman lab aims at researching these and related questions. We use diverse methods to conduct neuroscience research, including state-of-the-art electrophysiological recordings using tetrodes from awake-behaving animals, both tethered and telemetry-based, virtual-reality setups for animals, optogenetic methods, and mathematical modeling. The multi-disciplinary work in our lab hosts collaborations between biologists, electrical engineers, medical researchers, physicists, computer scientists, and mathematicians, all under the umbrella of brain science. We record neurons in the brain's spatial cognitive map system, including grid cells in the entorhinal cortex, place cells in the hippocampus, and head-direction cells. We strive to understand the neural networks that encode our perception and dictate the animal's behavior in such spaces.
---
The Brain Systems Organization in Health and Disease Laboratory of Associate Professor Itamar Kahn. In my lab we seek to understand how systems-level dynamics give rise to various aspects of brain function and behavior in health and disease. To advance these goals, we take advantage of whole-brain functional imaging in humans and animal models. Functional magnetic resonance imaging (fMRI) allows us to measure activity in multiple brain systems simultaneously, and to look at dynamic interactions between regions of the brain. To manipulate well defined populations of neurons, we are using optogenetic techniques that enable cell-type specific optical control of electrical activity at a millisecond resolution. Combining optogenetic techniques with whole-brain fMRI (termed opto-fMRI), we study the mechanisms governing neural dynamics at the level of the microcircuit and across brain
regions.
---
The Cortical Computation Lab of Professor Jackie Schiller.  In my lab we investigate the fundamental mechanisms of information processing in dendrites of cortical neurons, and their possible contribution to the network function. In addition, we study the cellular mechanisms of memory and learning. Sensitive optical and electrophysiological tools are used to visualize and monitor neuronal function in the intact tissue. The lab is currently seeking a highly motivated graduate student or post-doc to lead projects dealing with questions related to the cellular basis of sensory processing and plasticity using combined microscopy, electrophysiology, histology, optogenetics and modeling methods both in-vitro in the slice preparation and in-vivo combining behavioral paradigms. For more details call 04-8295270 or send an e-mail to jackie@technion.ac.il.
---
The Epliepsy Research Lab of Associate Professor Yitzhak Schiller.  The laboratory's  main research interests are neural network computations, information processing in the motor cortex and basal ganglia, mechanisms underlying ictogenesis in epilepsy, and development of novel neurostimulators and chemo-genetic based treatments for intractable epilepsy. The lab is seeking highly motivated graduate students to lead projects aimed at understanding the pathophysiology of the motor system (in particular in Parkinson's disease) and epilepsy as well as test novel therapeutic approaches. For more details call 04-8295270 or send an e-mail to syitzhak@technion.ac.il.