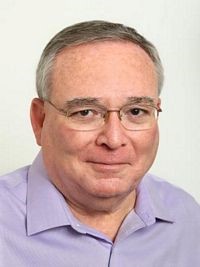 Dr. Shmuel Rispler
Director ,Heart Failure Services, Senior Clinical Lecturer, Faculty Medicine, Technion
E-Mail Address Dr. Shmuel Rispler: s_rispler@rmc.gov.il
Phone number of Dr. Shmuel Rispler: 04-7772180
Dr. Shmuel Rispler is the founder and Director of Heart Failure Services at Rambam Health Care Campus. Dr. Rispler is appointed by the Israel Ministry of Health's National Transplant Center as an evaluator of urgent heart transplant candidates.
Dr. Rispler graduated (cum laude) from the Rappaport Faculty of Medicine of the Technion-Israel Institute of Technology, and completed his PhD in Biomedical Engineering at the Technion. He is involved in a number of clinical and basic research projects and initiatives, and his main research interest are in diseases of the cardiac muscle, physiology, treatment and monitoring of heart failure patients, cardiac autonomic innervation, heart assist device transplants, and heart transplants.
Dr. Rispler is certified by the Israeli Board of Internal Medicine, the Israeli Board of Cardiology and the US Board of Nuclear Cardiology. He was a Visiting Professor in the Cardiology Department at Stanford University School of Medicine, and was a fellow in Nuclear Cardiology at the Baptist Hospital of Miami, Florida.
https://www.ncbi.nlm.nih.gov/pubmed?cmd=PureSearch&term=Rispler%20S%5BAuthor%5D